STEAM-HAULED DAY TRIPS
Let yourself be whisked back to a more gracious time with our selection of classic steam train day trips.
Combining the luxury of the Belmond British Pullman with the nostalgia of a mighty steam locomotive, you are bound to arrive in style.
View our Steam Hauled Trips
A Golden Opportunity

Unique access to our Steam Locomotive
We are offering an exclusive opportunity to go behind the scenes before the steam-hauled Golden Age of Travel journey.
Two adults per trip can visit the locomotive shed as the support crew carries out its final preparations. Take the opportunity to chat to the driver and onboard team before waving the locomotive off on its way. Then transfer by car to London Victoria Station to take your place on the train.
Please note:
This unique experience can be purchased at a supplement and is only available in conjunction with the Golden Age of Travel by Steam journey.
Due to extremely limited availability, please book early to avoid disappointment.
Contact us
Plan your Journey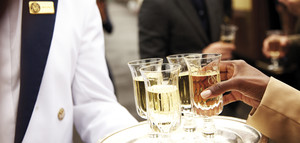 Find the perfect reason for the trip of a lifetime.
View offers