MAKING TRACKS TO THE RHS CHELSEA FLOWER SHOW
Belmond British Pullman teamed up with Bowdens to produce the largest display ever held at the RHS Chelsea Flower Show.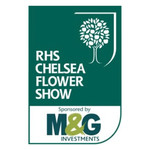 The Bowdens Floral Garden is set around an authentic 1920s carriage from Belmond British Pullman. It captures an era when pioneer plant collectors took off by train to make exciting discoveries across the globe.
Visitors will embark on a journey through rare specimens, including a display featuring a rich variety of hostas. Bowdens botanical artistry has earned them a Royal Warrant plus 126 RHS gold medals over the company's 30-year history.
Bowdens CEO Tim Penrose explains, "The impressive Belmond British Pullman carriage, set amongst the rich flora, will create a display that will take visitors back to the golden age of travel, following the history of the discovery of plants to their place in our gardens today."
Belmond Trains & Cruises Managing Director, Gary Franklin, adds: "We are excited to be 'planting' our carriage, Zena, in the Bowdens Floral Garden. It has been a unique logistical manoeuvre, involving transport by road and the use of cranes to lower it into place, and we look forward to being part of this inspiring event."
Stay up to date with our journey by following #RHSChelsea and @britishpullman
Find out more
Step inside - From an English garden to Asia's tropical forests

Designer David Robinson introduces the Bowdens Floral Garden.
"Set off from a traditional Victorian garden, laid out with box hedging, bamboos, a hothouse of unusual ferns and a display of Bowdens' award-winning hostas. Then step from an English country station platform to board Belmond British Pullman, passing through a collection of plant hunters' and travellers' ephemera. Your journey leads to a rainforest featuring a timber 'boardwalk', which takes you through a display of exotic tree ferns, similar to those visible on journeys aboard the Eastern & Oriental Express. Continue past a temple folly set in a lush stumpery, a fossil pathway and a cane plant collector's hut showcasing the world's oldest book of ferns. Beyond lies a dense forest with waterfalls, streams and pools. Also visible around the garden are wild hostas, growing on a rocky outcrop, and a bamboo forest."
Find out more