The perfect excuse for an Ayeyarwady adventure
For those visiting Myanmar, luxury travel becomes a timeless adventure aboard Belmond Road to Mandalay. Browse through our selection of exclusive offers and start planning the journey of a lifetime.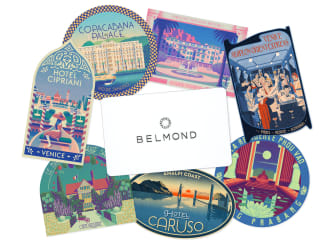 The Belmond Gift Card
A Belmond Gift Card opens the door to an unforgettable escape. With no expiration date, look ahead to worry-free travel adventures with loved ones.
Our hotels, trains, boats and safaris span the world's most remarkable destinations. Be inspired by our selection of travel adventures, from exquisite fine-dining to an indulgent spa day or a captivating local experience.
Shop Belmond
T
Flexible Booking Policy
Flexible Booking Policy
With Belmond, train travel has been refined to a luxurious art. Take your seat and be transported to a world of timeless glamour, and indulgence.
Find out more
See more of Asia with Belmond
Embark on the ultimate adventure with our collection of celebrated hotels, trains and river cruises.
Train journeys in Southeast Asia
Step into a world of classic glamour as you travel between ancient wonders and cosmopolitan cities.
Eastern & Oriental Express
Koh Samui, Thailand
Enjoy a slice of paradise on Koh Samui's northern shore at this tranquil tropical retreat.
Belmond Napasai
Yangon, Myanmar
Unwind as you enter this colonial-style 1920s mansion, where old-world elegance meets rich Burmese beauty.
Belmond Govenor's Residence