GROUPS
Treat family, friends or colleagues to one of the most phenomenal luxury European river cruises.

Take one or more of our péniche-hôtels on a custom-made itinerary. With a private charter, cruise to the destinations that match your interests. From golf to antiques, we can create your dream itinerary.
Sumptuous dining is sure to be a highlight. Guests can tailor menus to their choice or even test their culinary skills. Wonderful picnics in the vineyards or at a Chateau, like the prestigious Chateau de Longecourt, can be organised on request.
We set the perfect stage for cooking cruises. Whether learning in the barge kitchens or at a stop en-route, your onboard chef can teach you how to create classic dishes and local specialities.
Our Semaine des Grands Crus tour will delight wine connoisseurs. Taste 33 of Burgundy's magnificent wines on this six-night cruise. Take wine classes and tours of famous cellars, such as Joseph Drouhin. Dine with our resident wine expert and the winemakers themselves.
Onboard wine speakers can be arranged especially for you and visits to illustrious Domain's can be organised depending upon availability. Entertainment can be arranged with onboard musicians for the evening.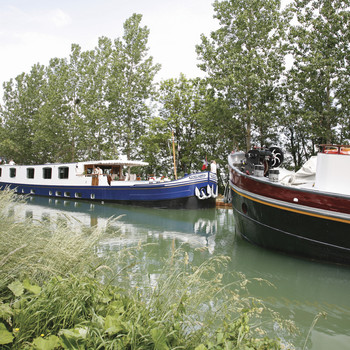 Barging in Tandem
If you are travelling with a large group, you can charter two or three vessels together without additional charges. With added space and shared facilities, it offers exceptional flexibility.
Belmond Fleur de Lys and Amaryllis can travel together to accommodate up to 14 guests. Book Belmond Fleur de Lys, Amaryllis and Hirondelle and invite up to 22 people.
Our team will be more than happy to assist you with this important pre-planning and let you experience the best of river cruises with your guests.
Belmond Afloat in France can arrange excursions, menus and schedules to suit everyone. Exclusive service and dining onboard will be provided throughout the all journey.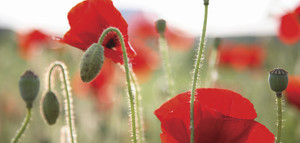 Please contact us directly to discuss your requirements and we will be delighted to help.
Enquire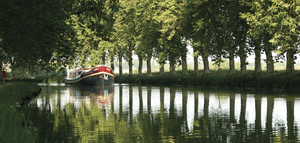 Learn more about our barge cruises in France.
Select brochures