BELMOND PIVOINE
Meaux to Châlons-en-Champagne: Discover the enchanting sights, smells and sounds of the Champagne region as you experience one of the best river cruises Europe has to offer.

From the trompe l'oeil wall mural and embroidered Parisian bed covers to the marble bathrooms, Belmond Pivoine is a stylish haven. The soft, romantic yellows and whites echo the colour of peonies and champagne, creating a space perfect for relaxation.
Up to eight guests can be accommodated in the four contemporary en-suite cabins. Much like its sister barge, Belmond Pivoine also boasts an expansive deck with a heated swimming pool, inviting lounge, and sumptuous dining room.
Travel in total luxury as you cruise between Meaux and Chalons-en-Champagne, past beautiful vineyards and enchanting villages. Famed for having some of the finest wine tasting in France, Champagne also boasts a range of fascinating historical sites that you will have the opportunity to explore.
Available: Private hire.
AMENITIES
Sun deck with canopy and heated swimming pool
Lounge with large picture windows
Dining room
WiFi and computer with internet access
Bose iPod docking station
Selection of books, games, satellite TV, DVDs and CDs
DETAILS
Capacity: 8 passengers
Total length: 128ft/39m
Width: 16.567ft/5.05m
Decks: 2
Crew: 6
* Details and amenities are subject to change, as the barge is still under construction
Plan your Journey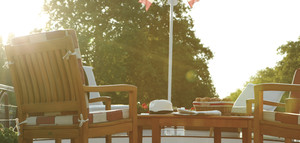 Find the perfect reason for the trip of a lifetime.
View offers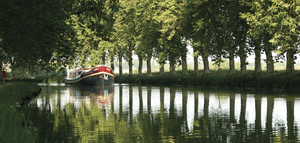 Learn more about our barge cruises in France.
Select brochures
The Fleet
Belmond Alouette
Route: Carcassonne to Béziers
Capacity: 4 passengers
Available for private charter only
Sun deck with a 360˚ view, sun loungers, table and parasol
Full details
Belmond Pivoine
Route: Meaux to Châlons-en-Champagne
Capacity: 8 passengers
Available for private charter only
Sun deck with canopy and heated swimming pool
Belmond Lilas
Route: Krafft to Arzviller
Capacity: 8 passengers
Available for private charter only
Sun deck with canopy and heated swimming pool
Full details
Belmond Fleur de Lys
Route: Dijon to Vandenesse-En-Auxois
Capacity: 6 passengers
Available for private charter or per cabin
Sun deck with a heated swimming pool
Full details
Belmond Amaryllis
Route: Dijon to St-Léger
Capacity: 8 passengers
Available for private charter only
Sun deck with canopy and heated swimming pool
Full details
Belmond Hirondelle
Route: Besancon to Chagny
Capacity: 8 passengers
Available for private charter or per cabin
Sun deck with 360˚ view, sun loungers, two tables and large parasol
Full details
Belmond Napoléon
Route: Tain to Arles
Capacity: 12 passengers
Available for privatge charter or per cabin
Sun deck with Jacuzzi, sun loungers, exercise equipment and canopied dining area
Full details